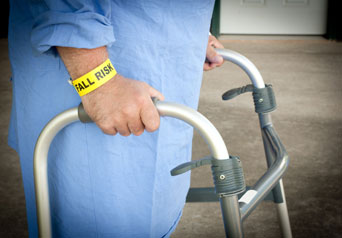 class details

This is an educational class on healthy aging, prevention of chronic illnesses, and promotion of independent living. Learn to stay strong and live long! Topics include:
The Legend of the Fall & Chronic Illnesses
Strong Muscles, Solid Bones & Aches about Arthritis
Keep it in check: Blood Pressure, the Ups and Downs
They Keep on Changing: Vision and Hearing
Those Darn Feet: Peripheral Neuropathy
Your Brain and Exercise & Sleep Disturbance
(Don't) Just Pop a Pill: Medication Use
The World around Us: Home & Environment Safety
Mobility Aids and Assistive Devices
Eat Well, Feel Good: Nutrition for the Ages
Life is a Balancing Act: Building Balance
How to get up from a Fall & Benefits of Exercise
Presented by Rachel Hammond, Kinesiologist.
Falls Prevention is FREE OF CHARGE and open to patients and community residents.


If you are interested in joining this class please call Rachel Hammond, VON Falls Prevention Kinesiologist at 519-313-5628 to register.