Chronic Pain Self-Management Program - 6 Sessions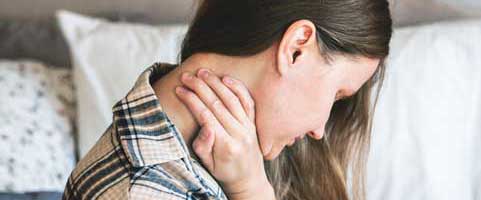 class details

Take Charge! Live life to the fullest with your ongoing chronic pain. Join our free 6-week workshop targeted for people with a primary or secondary diagnosis of pain, such as:
neck, shoulder or back pain

fibromyalgia

repetitive strain injury

neuralgias

post stroke or central pain
The Chronic Pain Self-Management Program includes:
technique to deal with problems such as stress and tension, anger, frustration, depression, fatigue, and isolation

appropriate exercise for maintaining and improving strength, flexibility, and endurance.

use of pain medications and treatments

communicating effectively with family, friends, and health professionals

nutrition

pacing activity and rest.
Family members and caregivers welcome! Each workshop participant receives a copy of the companion book: Living a Healthy Life With Chronic Pain
Chronic Pain Self-Management Program is FREE OF CHARGE and open to patients and community residents.
To register or for more information, please visit the Waterloo Wellington Self-Management Program – Take Charge–Chronic Pain Self Management website, or call 1-866-337-3318.