For inquiries to the Board of Directors please send email to info@ewfht.ca.
Kim Bell
ex officio Executive Director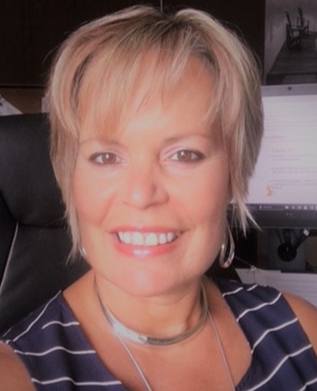 After graduating from McMaster University, Kim has spent almost 30 years working in health care, 20 of which was spent in community mental health, in both front-line and leadership positions. She is registered with the College of Registered Psychotherapists of Ontario and joined the East Wellington Family Health Team in January of 2009 as a Mental Health Worker. As Manager of Programs and Allied Services for the EWFHT, she also led the nutrition, mental health, and diabetes teams, in addition to overseeing the health promotion programs the EWFHT continues to offer to the community.
Kim moved into the position of Executive Director in April of 2018 and, in so doing, became an ex-officio member of the Board of Directors. She is exceedingly proud of the high calibre care provided by East Wellington FHT clinicians and of the administrative support provided by skilled and compassionate support staff.
Kim is a 20+ year resident of the Town of Erin, has been active within the community in a number of volunteer roles, and recognizes the value of rural life when it comes to healthy living. She is an avid dog-lover and enjoys golf, kayaking, and snowshoeing.
Dr. Rabia Khan
ex officio Lead Physician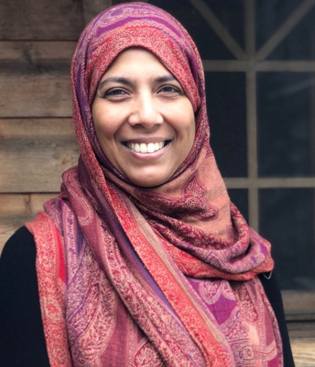 Dr. Rabia Khan has been a member of EWFHT's team of family physicians since 2011. Since 2012 she has served as the lead physician of EWFHT's Memory Clinic, and, in 2018, she has accepted the position of Lead Physician at EWFHT. Dr. Khan has also been active in mentoring medical students from McMaster University as an advisor and clinical instructor.
Rabia graduated from Queen's University's medical school in 1994, and McMaster's family medicine program in 1996. After graduation she worked in rural Ontario, managing a family medicine practice, as well as in-hospital patients, ER, and a nursing home. She has also worked overseas and was instrumental in setting up the family medicine department at one of Saudi Arabia's leading hospitals.
Rabia moved to Rockwood with her family in 2011 and is active in the community, being a founding member of The Rockwood Farmers' Market and the Rockwood Community Garden. She is active with the Upper Grand District School Board's Diversity Committee, and she has chaired the Parent Involvement Committee at the UGDSB (2017-18). She has also been a community member of the University of Guelph Multi-faith Committee. She has been active with Guelph's Syrian refugees settlement program.
Rabia and her family enjoy biking, canoeing, golfing and skiing.