Clinic Hours During COVID-19 Pandemic
When calling to book an appointment, please have your calendar ready!
Hours of Operation
Location
Mon
11th Oct
Tue
12th Oct
Wed
13th Oct
Thu
14th Oct
Fri
15th Oct
Erin Clinic

Closed:Thanksgiving

9am - 4:30pm

9am - 8pm

9am - 4:30pm

9am - 4:30pm

Rockwood Clinic

Closed:Thanksgiving

9am - 8pm

9am - 4:30pm

9am - 4:30pm

9am - 4:30pm

Phones are open from 9 am - 4 pm Mon-Fri, except between 1 pm - 2 pm
During evening clinic hours, phones are open from 5 pm - 7:30 pm
NEED TO CANCEL? If you need to cancel or change an appointment, please call 24 hrs ahead, if possible, so we can offer your appointment time to another patient. Patients can call either the Erin clinic 519-833-9396 or the Rockwood clinic 519-856-4611: select option 3 to leave a message, or, if during business hours, option 4 to speak to staff to reschedule.
Fees and Services Not Covered by OHIP
While most of the health care services we provide are covered by OHIP, the following is a list of services and fees that are not covered. These charges are established by the Ontario Medical Association and are reviewed on an annual basis.
Sick notes for work and the copy/transfer of medical records are examples of these types of uninsured services. Providing these services requires time and resources and there is a cost for this.
Please be aware of the following most common costs which will be charged before the service is provided
Patient Pays

Forms and Notes
Disability Tax Credit Certificate
$75
Form - 1 page (1 week)
$30
Form - more than 1 page
Doctor will determine
Rush Premium
$20-$50
Foster Parent Application
$60
Full Examination and form
$175
Notes (2 business days)
$20
Rush Premium
$10
School/Daycare/Camp Forms and examination
$75

Consultation and Visit Fees

Blood Work for Non OHIP Procedures
$25
Cryotherapy (for uninsured use)
$25
Patient-conducted interview of doctor
$95
Removal of Skin Lesions:
· for one skin lesion
$65
· for two skin lesions
$80
· for three skin lesions
$120
Travel Assessment/Rx
$40
Travel Injection
$15
Travel Prescription
$20

Other Fees

Invalid/Expired Health Card (per visit)
$45-$150
Missed Appointments (15 minutes)
$25
Missed Appointments (30 minutes)
$50
NSF cheques
$25
Transfer of Records (CD - per person)
$45
Transfer of Records (CD - family of 3 or more)
$85

USUALLY COVERED BY THIRD PARTY
(ie. Insurance Co., Lawyer or Government)

APS Life Insurability Form
$135
CPP Disability Form
$85
Legal Letters/Review of Chart
$80/15min
OCF-18 Treatment Plan
$144.20
OCF-19 Catastrophic Impairment
$118.30
OCF-23 Treatment Confirmation
$143.05
OCF-3 Disability Certificate
$144.20
Photocopy (legal OMA)
$30 (1-20 pages)

Free Services

Birth Certificate Applications
CCAC Day Programs
Disabled Parking Applications
Hearing Device Applications
Immunization Summaries
Please note that some costs have been rounded – revised Nov 30, 2020
Please bring your valid health card with you to every appointment.
You will be asked to present it when checking in with the receptionist.

Helpful Links/Additional Information
What if my health card is lost or stolen?
If your health card is lost, stolen or damaged please call the Sevice Ontario INFOline at 1-866-532-3161.
What if I've moved or changed my name?
You are required by law to inform the Ministry of Health and Long-Term Care if you change your address. If your address has changed, visit or call your local OHIP office or Service Ontario sites. Please refer to the ministry website at
http://www.health.gov.on.ca/en/public/publications/ohip/address.aspx
for more options.
If the information shown on your health card has changed (e.g., change of name) you can visit your local Service Ontario Site.
What do I do when my health card expires?
When your health card expires you will need to visit Service Ontario to have your card updated. When you receive your new card please bring it to your next visit so that the receptionist can update your information in our medical records.
OHIP: Frequently Asked Questions: http://www.health.gov.on.ca/en/public/programs/ohip/ohipfaq_mn.aspx
Apply for OHIP and get a health card: http://www.health.gov.on.ca/en/public/programs/ohip/
You need to visit a Service Ontario Centre if: http://www.health.gov.on.ca/en/public/publications/ohip/card.aspx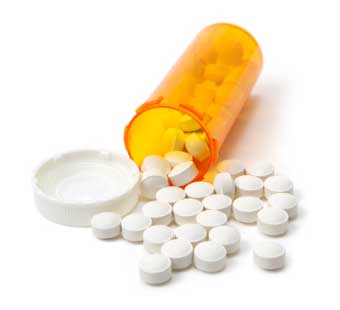 For prescription repeats
It is not always necessary for you to make an appointment to have a prescription renewed.
If you need repeats, ask your pharmacy to fax a prescription renewal request to your doctor 7-10 days before you are due to run out.
It is very important that you don't wait until the last minute to do this as your doctor requires at least 48 to 72 business hours for all prescription repeats to be sent to your pharmacy.
Did you know that your pharmacy may charge you for a prescription renewal when your doctor is away? Renew your prescription in advance!
Once your doctor receives this request, if he or she needs to see you before repeating the prescription, one of our office staff will contact you to arrange an appointment.
Children Under 25:
http://www.health.gov.on.ca/en/pro/programs/drugs/ohipplus/
Saturday Urgent Care - for EWFHT patients only
East Wellington FHT offers Saturday appointments throughout the year. Please note the following restrictions:
| | |
| --- | --- |
| | Only for EWFHT patients with URGENT medical concerns |
| | By appointment only – this is NOT a walk-in clinic |
| | Must call for an appointment on the day of the clinic |
| | Patients can be seen at either clinic |
| | Narcotic medications will not be prescribed or renewed |
For non-urgent patient concerns i.e.: test results or follow-ups, please make an appointment with your family physician.
Phones open at 8:30 am.
Appointments are from 9:30 am to 12:30 pm.
Due to COVID-19 pandemic restrictions these urgent care clinics are virtual (by phone or video) until further notice.
ERIN CLINIC
ROCKWOOD CLINIC
Call: 519-833-9396
Call: 519-856-4611
6 Thompson Cr., Unit 1
175 Alma St., Unit A
2-Oct-2021
16-Oct-2021
23-Oct-2021
30-Oct-2021
6-Nov-2021
13-Nov-2021
20-Nov-2021
27-Nov-2021
4-Dec-2021
11-Dec-2021
18-Dec-2021
Community Walk-In Clinics
Patients should CALL PRIOR to confirm accuracy of this list and clinic hours.
| | | |
| --- | --- | --- |
| Arkel Walk-in | 403 Arkel Rd, Guelph | 519-822-7841 |
| Guelph Walk-in Medical Clinic | Guelph - Gordon St | 519-265-6400 |
| Walmart Walk-in Clinic | Stone Road, Guelph | 519-780-8585 |
| Guelph Walk-in Medical Clinic | 105 Silvercreek Pkwy N, Guelph | 519-822-9363 |
| Guelph Walk-in Medical Clinic | Gordon Street, Guelph | 519-265-6400 |
| Chancellors Way Medical Arts Centre | 175 Chancellors Way, Guelph | 519-837-1198 |
| Fergus Walk-in Medical (in Walmart) | 801 St David St N, Fergus | 519-787-2940 |
| Fifth Ave Walk-in Clinic | 50 Rolling Hills Dr, Orangeville | 519-942-0040 |
| Headwaters Walk-in | 170 Lakeview Crt, Unit 2, Orangeville | 519-307-1201 |
| Genesis Walk-in and Family Clinic | 221 Miller Dr #8, Georgetown | 905-873-6776 |
| Walk-in Clinic Downtown Georgetown | 83 Mill St, Suite 102, Georgetown | 905-877-4111 |
| Walk-in Clinic & IDA Pharmacy | 156 Guelph Street #4, Georgetown | 905-873-8880 |
| Alpha Care Medical Walk-in | 310 Guelph St, Georgetown | 905-877-2220 |
| Acton Medical & Urgent Care | 10 Eastern Ave, Acton | 519-853-9997 |
Emergency Departments
| | | |
| --- | --- | --- |
| Georgetown District Hospital | 1 Princess Anne Drive, Georgetown | 905-873-0111 |
| Groves Memorial Community Hospital | 141 Frederick Campbell Street, Fergus | 519-843-2010 |
| Guelph General Hospital | 115 Delhi Street, Guelph | 519-822-5350 |
| Headwaters Health Care Centre | 100 Rolling Hills Drive, Orangeville | 519-941-2410 |
Telemedicine
Telehealth Ontario is a free, confidential, 24-hour telephone service you can call to get health advice or general health information from a Registered Nurse. (Have your health card ready, but not required.) Call 1-866-797-0000
Speak online with a doctor:
Please note: EWFHT does not endorse the above telemedicine organizations, but only intends to offer options to our patients to investigate and consult with at their own discretion in time of need, when they are unable to be seen by their EWFHT physician. These services should by no means replace the care provided to you by your family physician.
We are committed to providing a safe, secure and respectful environment for all patients and staff. Words or actions that make others feel threatened will not be tolerated and decisive action will be taken to protect patients and staff.
Disruptive Behaviour
The East Wellington Family Health Team considers the use of inappropriate words, actions or inactions as disruptive behaviour.
Inappropriate Actions/Inactions:
Violence (exercise or attempt of physical force)
Intimidation
Throwing or damaging property or breaking things
Inappropriate Words (in person, by phone or any other means of communication):
Abusive language
Disrespectful, demeaning or abusive language/comments
Remarks, jokes or innuendos that demean, ridicule or offend
Discriminatory remarks
Threats or threatening behaviour
Bullying
Immediate action will be taken when the incidents described above occur.